About the artist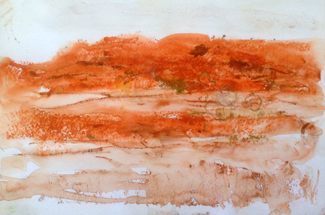 Helen Bailey is an Australian artist. She trained in traditional drawing and painting both here and overseas before developing her unique contemporary abstract style.
Helen's fascination is with the essence of the ordinary. Her work presents familiar subjects in a new light and provides glimpses of the powerful forces that sustain them. Recurring subjects include the Australian bush, dry and burnt but with a dormant lushness waiting to emerge, and the human form, which provides endless interest in its capacity to evoke mood and emotion.
When asked to describe her ambitions as an artist, Helen responded:
I embrace the unusual and the unexpected. For me, creativity enjoys its greatest freedom in abstraction. I try to create an emotive connection between my work and the viewer.
Over the years Helen has worked with leading Australian artists including John Brain, Bruce Herpes, Tony Tozer, Yve Close, Juliet Holmes à Court and Judith White.
Helen is an Associate Member of the Royal Art Society of New South Wales. Her work has appeared at the following exhibitions:
The Watch House Gallery, Balmain 2005
Campbelltown Bicentennial Art Gallery 2005
Global Gallery, Paddington, 2004–5
The Royal Easter Show 2002 (highly commended)
The Private Gallery, Surry Hills NSW, 2001
The Camden Municipal Art Prize, 1999 (highly commended)
The Ewart Gallery 'Broken Hill Works' exhibition 1995
The Old Library Gallery, Bundanoon, 1992–3 (stable artist)
Camden Municipal Art Exhibition, 1991 (highly commended)
The Lavender Bay Gallery, 1991 (Winner, James R. Jackson Award)
The Stonequarry Festival Art Exhibition 1991
Art and Picture Works Gallery, Bowral NSW (stable artist for approximately 1 year).
Camden Art Prize 2016: winner of Works on Paper category and overall winner.
Liverpool Art Society Powerhouse Exhibition 2017: Highly Commended.
Camden Art Prize 2018: Highly Commended.