Sales and shipping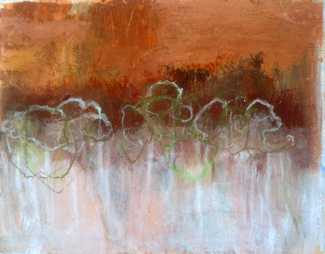 Welcome!
Thank you for visiting Helen's website.
Works of art described in this site, other than those showing a red dot (●) after the description, are available for sale. Should you be interested in purchasing a work please contact the artist for the price and shipping cost. Your enquiry will be answered promptly.
Note: works are unframed unless otherwise specified.
Frequently asked questions
Are these original works or prints?
All works are original, one-of-a-kind works of art.
I wish to go ahead with a purchase. How do I proceed?
The first step is to complete a 'Sale of Artwork' form. A copy of the form is sent to you with confirmation of the price and shipping cost; a blank form is available here 
.
We must receive your signed and completed form before the sale can proceed (only signed paper forms, or scans of signed paper forms, are acceptable).
Once your form has been received you will be sent a confirmation email containing a link to our online payment gateway. If you would prefer to pay by other means (e.g. cheque or direct bank deposit) this is also possible; details are provided in the email.
How do I pay for my order?
You may make your purchase using our secure online payment system. This is usually the easiest means of payment. Major credit cards are accepted. Alternatively, you may pay by cheque or by direct bank deposit.
Once your payment has been authorised confirmation of your order and a receipt will be sent to you by email.
Is the Goods and Services Tax (GST) payable on the artwork?
No, GST is not payable.
How will my artwork be delivered? How long will it take?
We use a courier service and you will be required to sign for your delivery. Depending on your location your order should arrive within seven days of confirmation of your order.
What if my artwork is damaged during transit?
Please contact us immediately to arrange for return of the work and a refund (all deliveries are insured). Your satisfaction is important to us.
Do not arrange your own repairs as we will not pay for them. In the event we can repair the artwork to saleable condition you will have the option of re-purchasing it should you wish to do so.
What if my artwork never arrives?
You will be provided with a refund.
Can I return the artwork for a refund if I change my mind?
No. A refund will only be made if there is a major problem with the work (for example, it is damaged during transit, is not of merchantable quality or differs significantly from the description of the work on the website). All works are dispatched in a condition fit for sale and we have no reason to believe that a refund claim will be necessary.
Please choose carefully before placing your order. Make a careful note of the dimensions of the work to ensure that it will fit the space in which you intend to hang it. Note that not all works are framed.
Do you accept orders from outside Australia?
No, we regret that we cannot fill orders from overseas.